Mt. Minobu — a hidden gem close to Tokyo where you can experience "deep" Japanese culture
---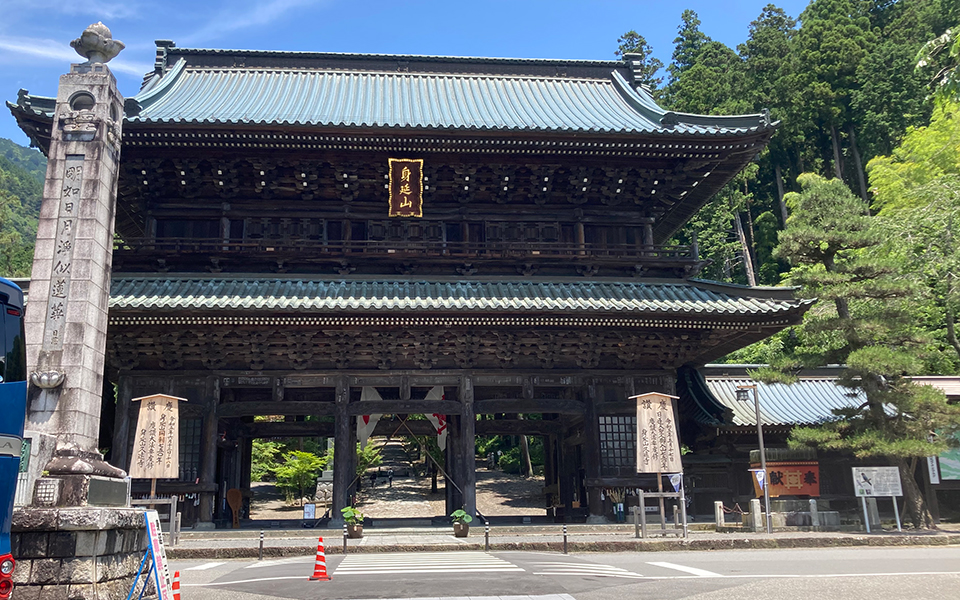 Did you know there are three sacred mountains in Japanese Buddhism?
Mt. Koya in Wakayama Prefecture, not too far from Osaka; Mt. Hiei, which straddles the prefectures of Kyoto and Shiga; and Mt. Minobu in Yamanashi Prefecture near Tokyo.
Mt. Minobu is home to the head temple of the Nichiren sect of Japanese Buddhism. It is a spiritual temple town nestled in the mountains not too far from Tokyo where you can gain a deeper appreciation of Japanese Buddhism and culture.
Japan is said to be the most non-religious country in the world. However, much of Japanese culture has been influenced by Shintoism and Buddhism, and a significant proportion of the population identifies with either Shintoism or Buddhism. Many Japanese Buddhists belong to either the Jodo sect or the Nichiren sect.
Mt. Minobu is home to Kuonji Temple, the head temple (holy site) of Nichiren Buddhism, one of Japan's two major Buddhist sects.
Mt. Minobu is a spiritual temple town centered around Kuonji Temple. You can enjoy breathtaking views of Mt. Fuji and the surrounding landscape from the ropeway and observation decks. There are also hiking trails for the more adventurous.
Owing to its serene nature as a temple town visited by patrons and devotees, Mt. Minobu is not widely recognized as a tourist destination. Among Japan enthusiasts, however, it is a popular spot for experiencing traditional Japanese culture.
Mt. Minobu is certainly worth a visit if you are keen to experience Japan's traditional culture firsthand.