Trip to Minobu / Mount Minobu
About Minobu Area
Minobu is located at the west of Mount Fuji, which is about 3 hours and a half from Shinjuku(Tokyo). Minou is known for one of the best cherry blossoms viewing spots. The most popular tourists' spots are Kuonji temple which is the head temple of Japan's major Buddhist sects, the Nichiren-shu. You will see lots of Buddhist monks here and there in Minomu town. You can climb Minobu mountain on foot or take a ropeway to the summit where you can see the view of Mount Fuji.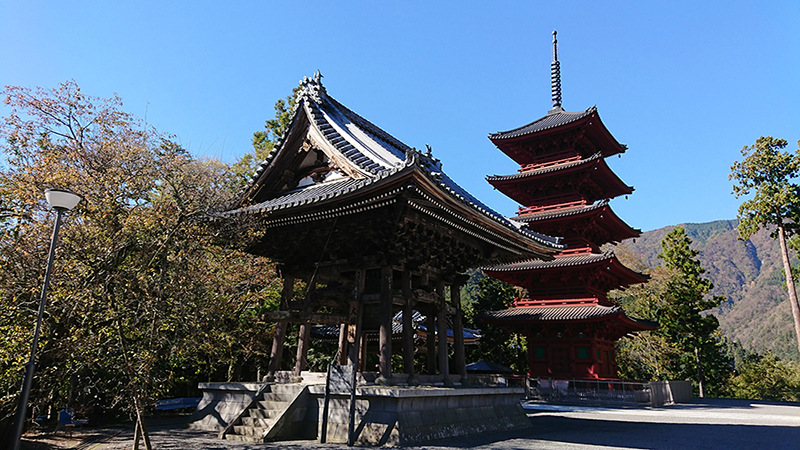 Today, I would like to introduce one of the most sacred tourist spots, Minobu where a lots monks as well as people practicing Bushism visit all year around. There are a lot of temples to visit and friendly monks you will meet on the way to the summit welcome you at each temple. You can also enjoy a beautiful view Mount Fuji from the summit. You can take a highway bus from Shinjuku Expressway Bus Terminal and get to the destination within about 3 hours and a half.
After arriving at Mount Minobu bus stop, you can taka either a local bus or taxi from there to the entrance of Kuonji Temple where is the start point of hiking Mount Minobu. It is also about 15-minute walk from the bus stop to the temple, so you may want to take a walk enjoy the townscape of Minobu town.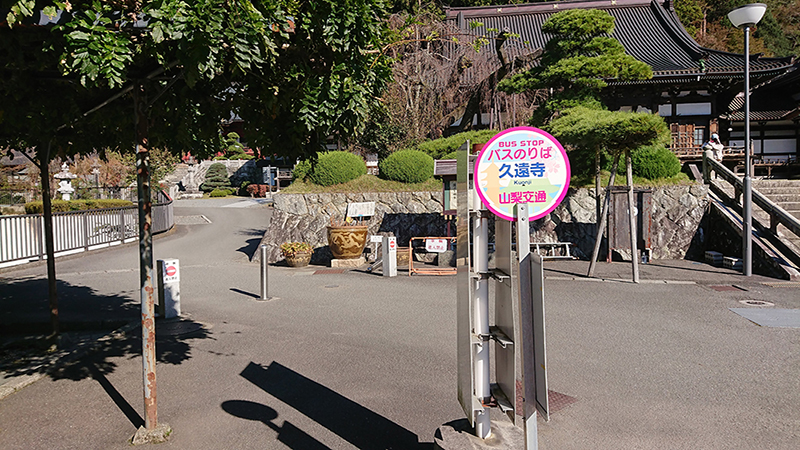 Arriving at Kuonji Temple bus stop, you will find the temple in front of you.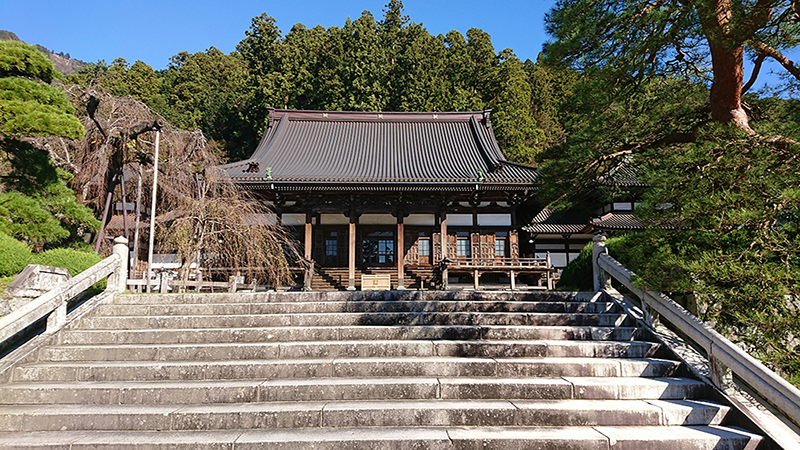 Walk up the stairs, a temple takes you to the next temple if you follow the path.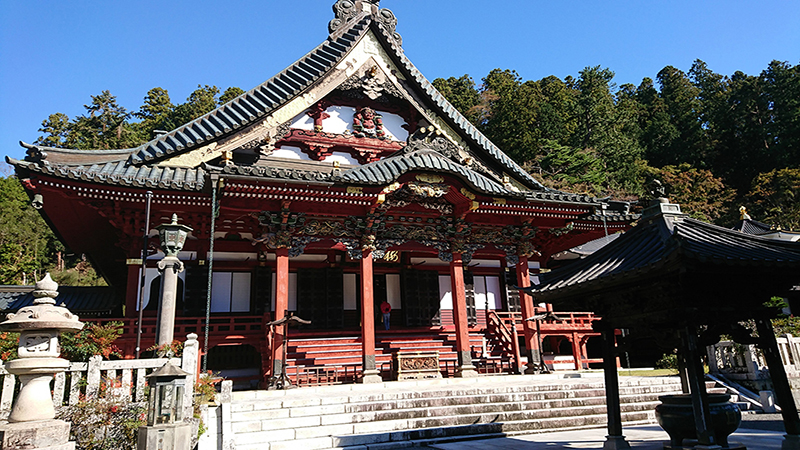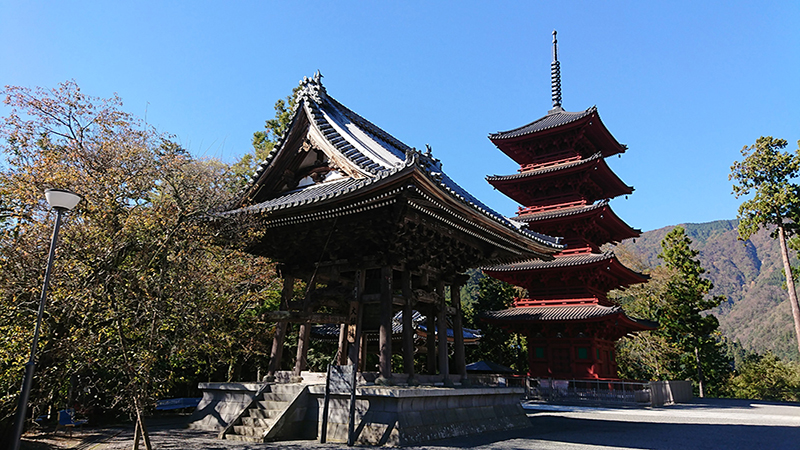 You can see golden carp in the pond by the temple.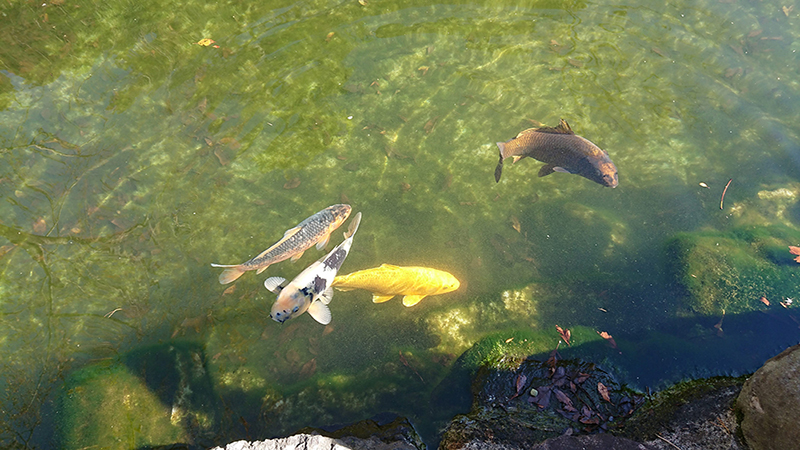 In the Spring, you can also enjoy watching cherry blossoms.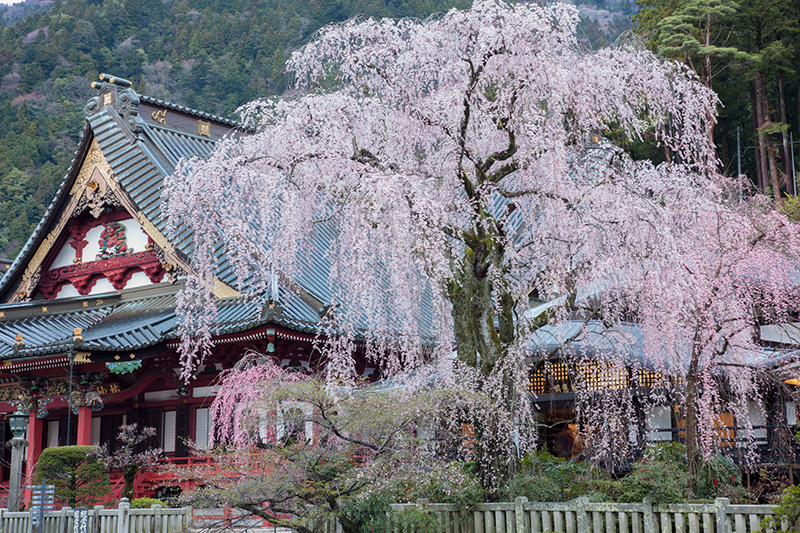 If you keep walking, you will find the entrance to the climbing trail of Mount Minobu.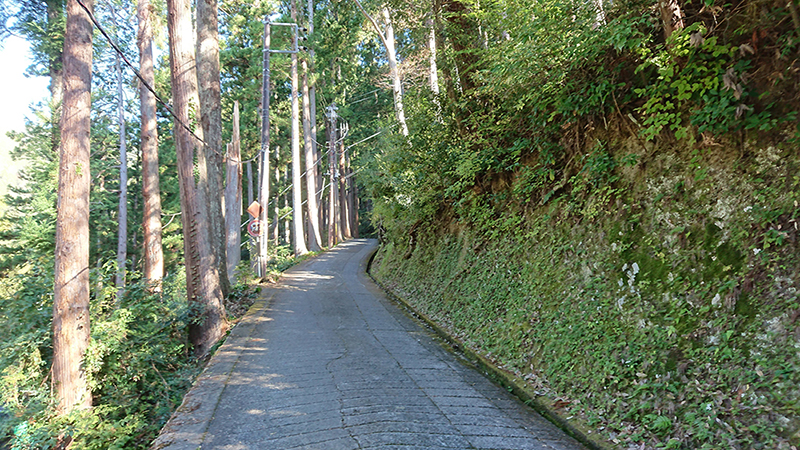 You can also take a ropeway to the summit.
You can purchase a ticket for the ropeway at this mountain store.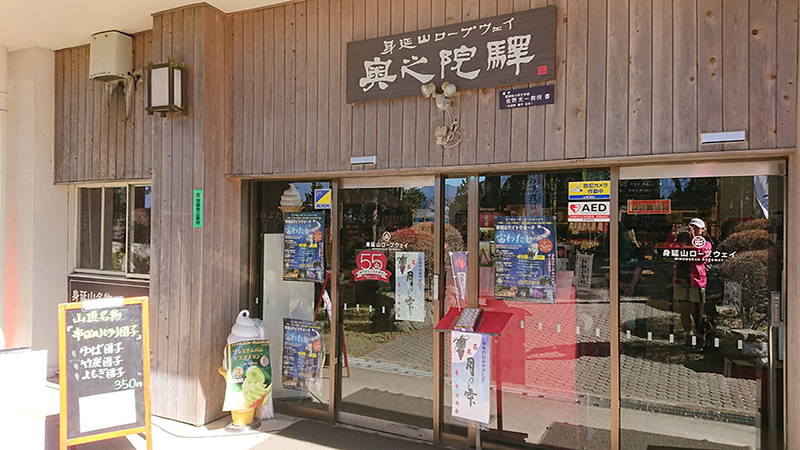 How about Mount Fuji designed Coca-cola?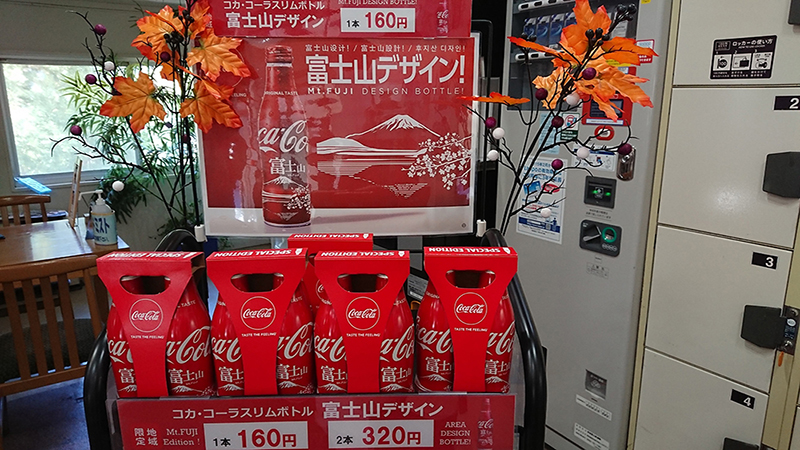 It is just a 7-minute ride to the summit.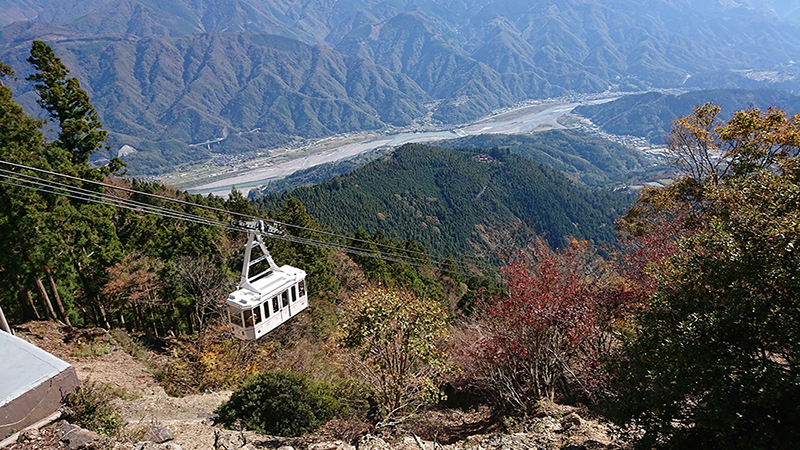 You can see Mount Fuji from the summit of Mount Minobu.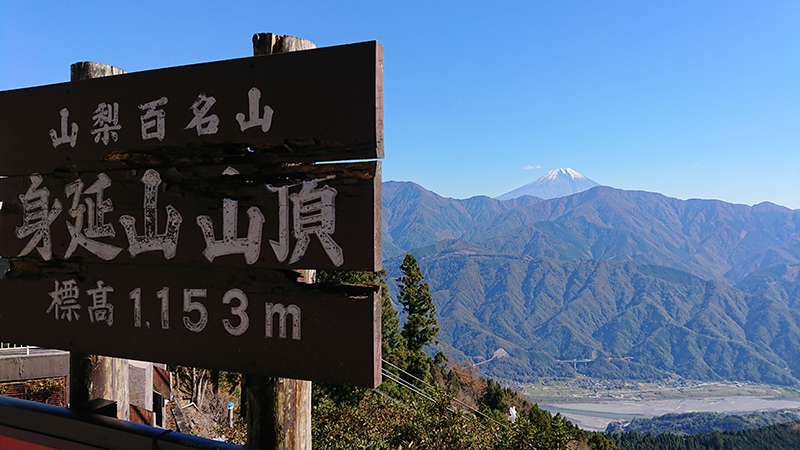 There is a shop at the ropeway station.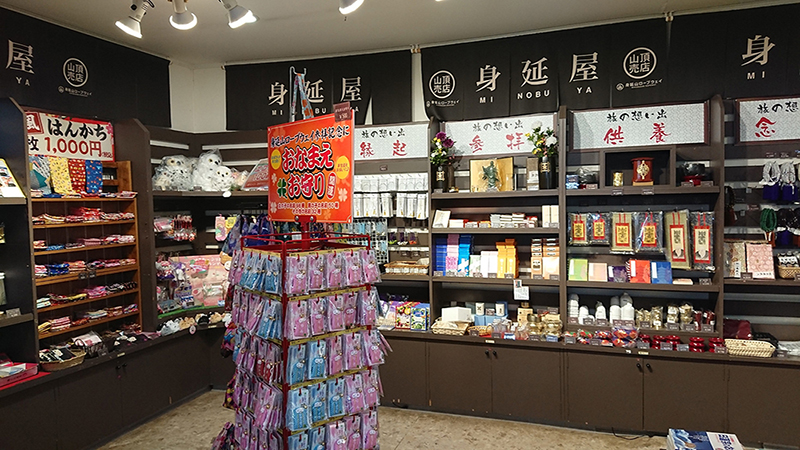 How about some sweet sticky rice, watching Mount Fuji?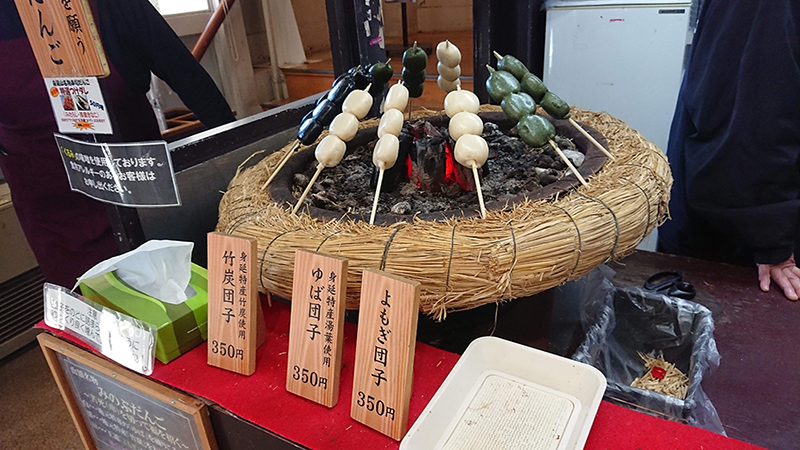 If you take a walk, there are another temple.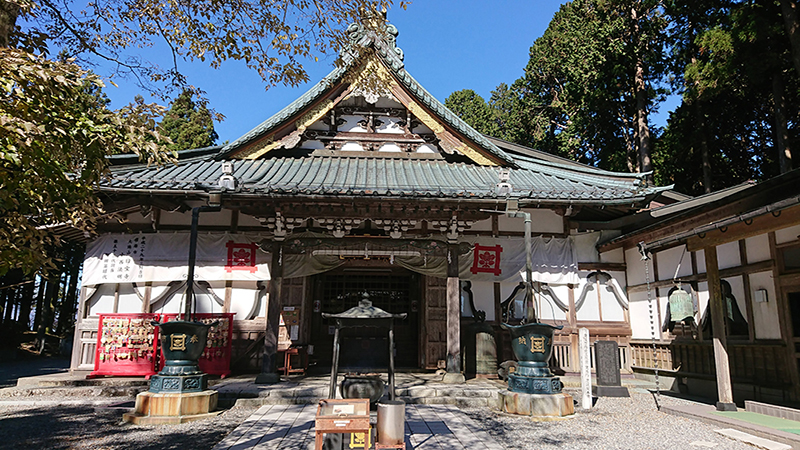 You can choose from several interesting Ema (Wishing board) to make a wish.
If you get hungry, you can have a lunch at the ropeway station.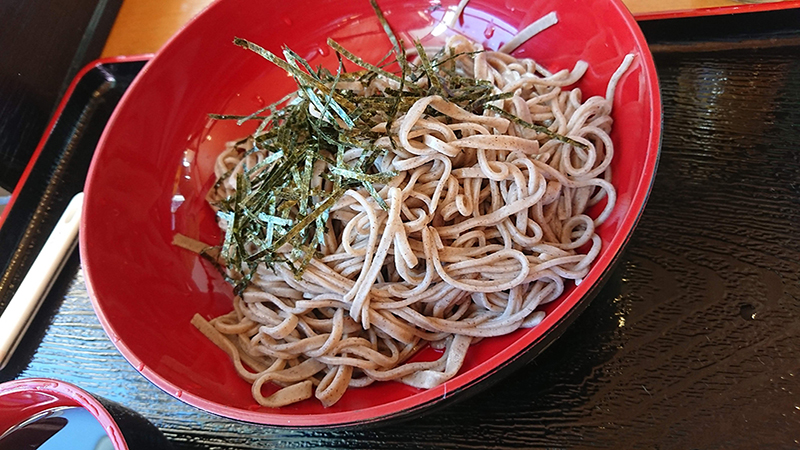 Mount Minobu is a perfect destination for a day trip. Leave early in the morning, you can easily come back to Tokyo by early evening.