Trip to Shosenkyo Gorge
Recommended Itinerary
Shosenkyo Gorge is a ravine situated to the north of Kofu City in Yamanashi Prefecture. It is one of Japan's best places of scenic beauty where you can gaze up at the imposing precipitous cliffs and experience the ever-changing four seasons of Japan.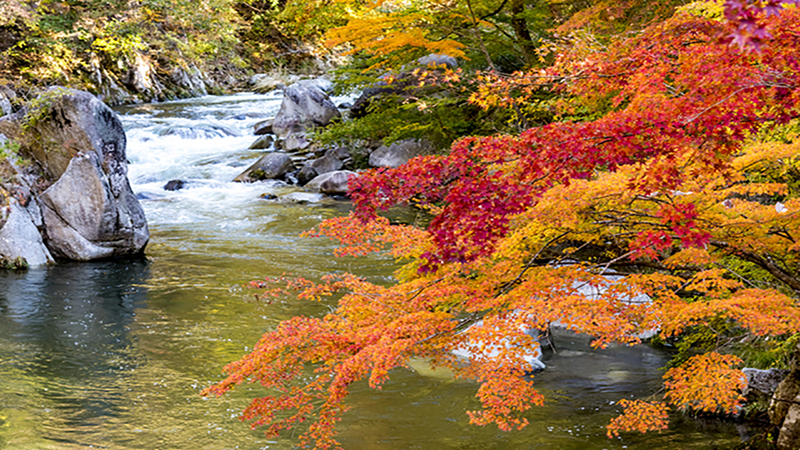 Access to Shosenkyo Gorge
Shosenkyo Gorge is located outside of central city of Kofu and would be perfect destination for a day trip from Tokyo.
Shinjuku Expressway Bus Terminal ⇒ (Highway Bus Reservation) ⇒ Kofu Station ⇒ (Yamanashi Kotsu Bus) ⇒ Shosenkyo Gorge
* From Kofu station, please take a bus bound for "Shosenkyo" from the bus stop No.4 at South Exit Bus Terminal.
8:35 — Take the highway bus bound for Kofu Station departing from Shinjuku Expressway Bus Terminal.
First port of call is Takeda Shrine, a popular tourist site. Located roughly 10 minutes by bus from Kofu Station, Takeda Shrine is dedicated to the memory of Shingen Takeda, a warlord during Japan's Sengoku (warring states) period.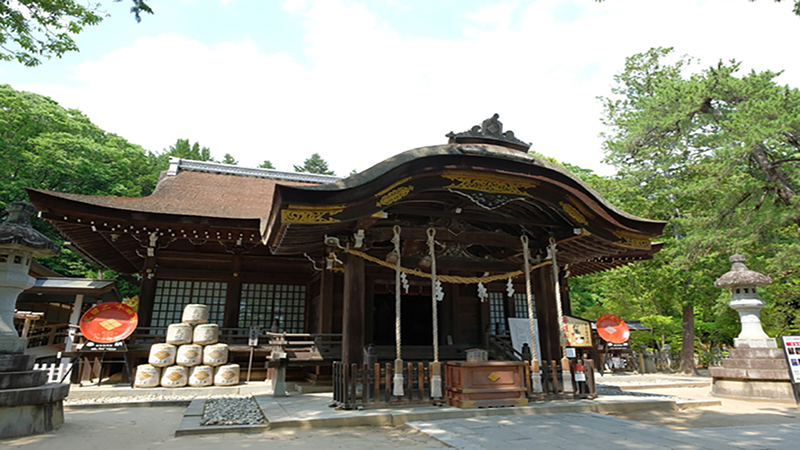 The grounds of Takeda Shrine are quite expansive and offer a number of "power spots," or in other words, places that enhance life energy. Get to many of them as you can to potentially reap the benefits of getting lucky with money, living a long life, or curing your ills.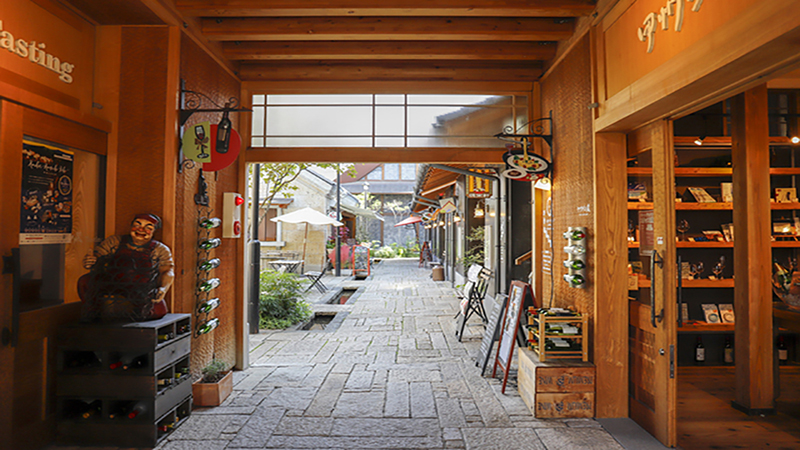 Yamanashi is Japan's leading wine-producing region and the perfect place to visit a winery to taste some lovely wines. This time, why not drop in to Sadoya Winery?
The grounds are very spacious and surrounded by fancy-looking buildings. You can also have lunch here at the restaurant.
Now it's time to head to the main attraction—Shosenkyo Gorge.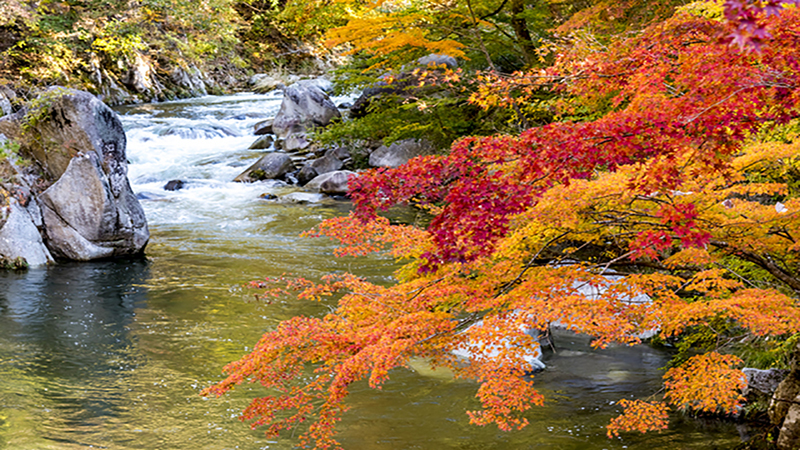 After 30 minutes on the bus from Kofu Station you will arrive at Shosenkyo-guchi Bus Stop, but it is more convenient to stay on the bus for a bit longer and get off at Greenline Shosenkyo.
Soon after you set out on your walk you will pass under a giant natural stone arch. Interestingly, the end of the arch does not quite touch the other side. Next you will cross the Shosenkyo Bridge.
As you walk along, be sure to study the interesting rock formations all around. Soon the elegantly and magnificently flowing Senga Falls will come into view.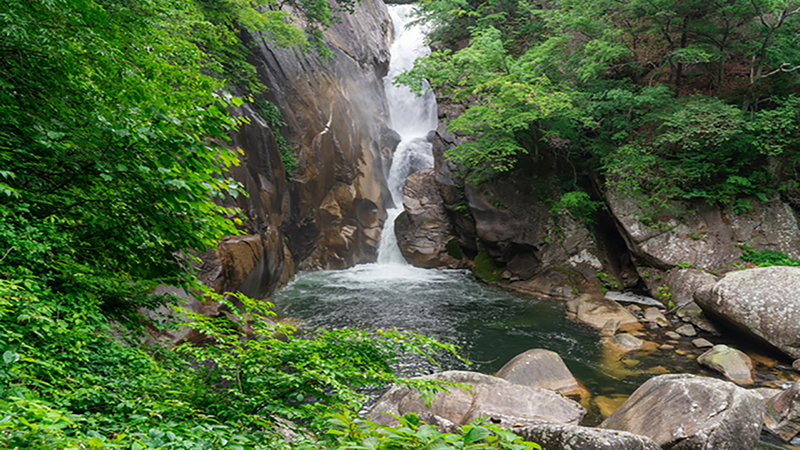 Keep walking up the gorge and you will come to the ropeway. The ropeway runs only once every 20 minutes, so take a break at the top of the falls. The Wine Kingdom winery is also here, as well as many souvenir shops where you could pick up some gifts.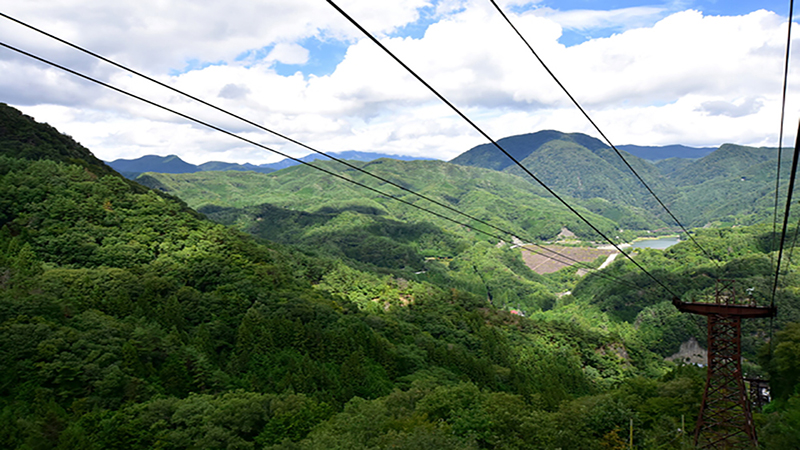 Take the ropeway up to Summit Panorama Station and take in the amazing views. Next, jump on a bus for around 35 minutes and head to the hot springs of Yumura Onsen. The streets of Yumura Onsen remain just as they were in the good old days and are the perfect place to take a stroll in this nostalgic hot spring town. The hot springs are open to day-trippers—so you can soothe your weary body before you return to Tokyo.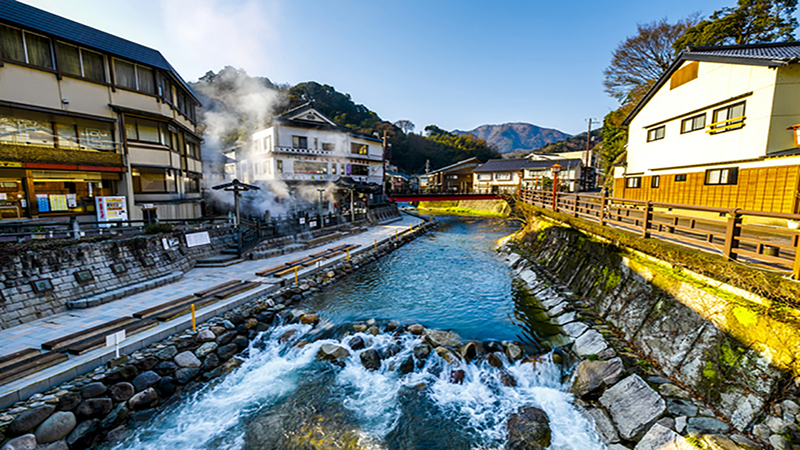 After your relaxing bath, return to Kofu Station and take the highway bus bound for Shinjuku departing at 19:00. You'll arrive back at the Shinjuku Expressway Bus Terminal at 21:00.