2-day Shinshu Tour in Spring and Summer
Kamisuwa » Matsumoto » Azumino
Have you ever been to Shinshu in Japan?
Shinshu is the most fascinating area where you can experience the essence of Japan.
Tasty sake, soba noodles, beautiful townscape, shrines, temples and castles...
You name it, Shinshu got it all!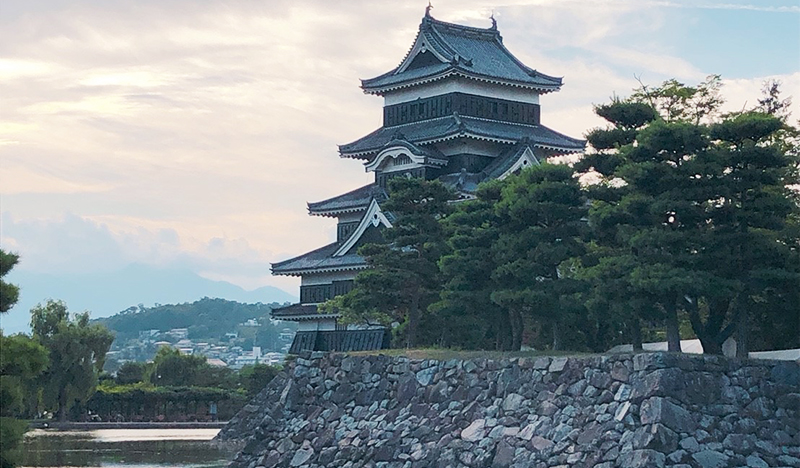 DAY 1
8:25 Depart from Shinjuku Expressway Bus Terminal
   Approx. 3 hours by bus
 Reserve a ticket from Shinjuku to Kamisuwa
11:27 Arrive at Kamisuwa Station
Put your unnecessary luggage in a coin locker located at the station.
  Approx. 10min walk
Have Soba noodle for lunch at Yashima.
Yashima is a soba noodle restaurant where local people love.
If you go there late, all soba noodle lunch is sold out.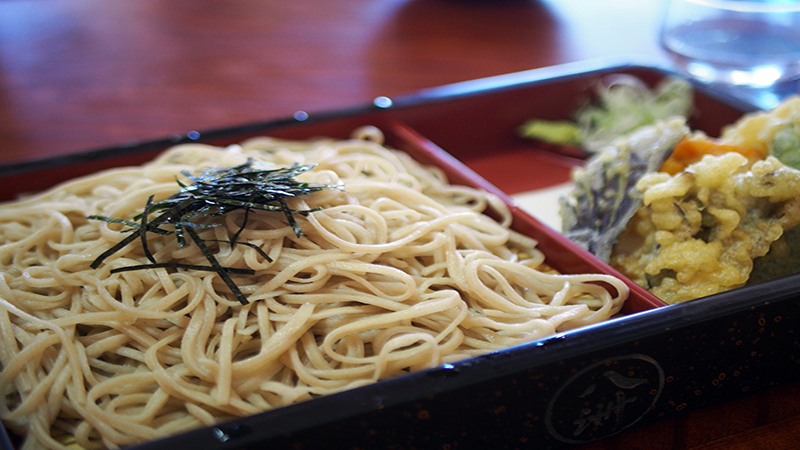 Stop by Lake Suwa for sightseeing if time allows. You can enjoy a foot bath.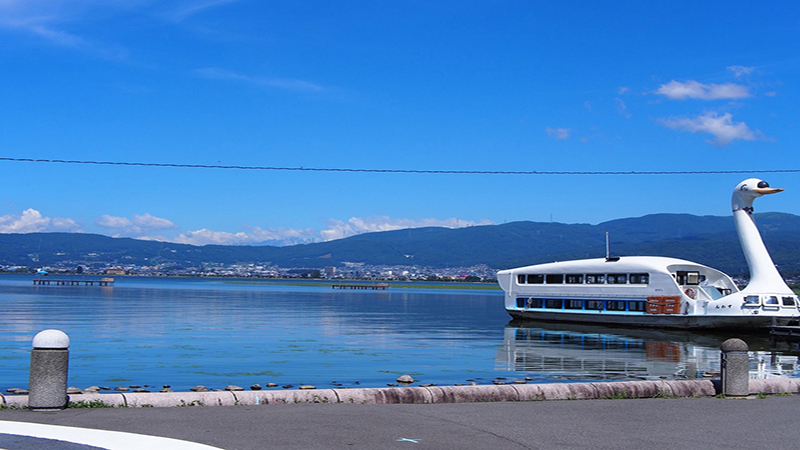 Approx. 10min walk
13:30 Suwa-Gokura Sake Brewery Hopping
There are 76 sake breweries in Nagano Prefecture and the 2nd largest number of sake brewery in Japan.
Above all, there are five sake breweries near Kamisuwa station and you can enjoy various kinds of excellent Japanese sake!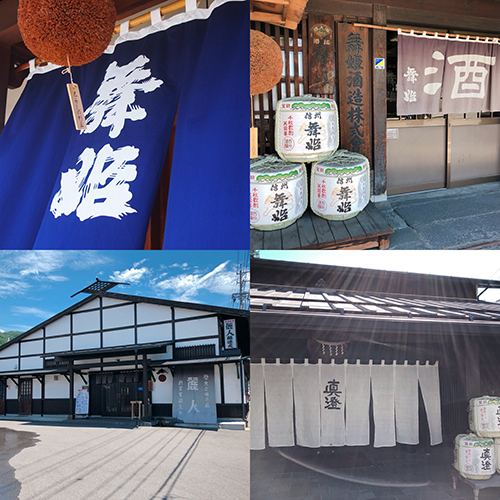 First, purchase a Gokuraku Set for 1,800JPY, which includes a sake glass and small bag.
Bring the sake glass to each Sake brewery for sake tasting. The staff will serve you different kinds of Sake little by little.
You get to try so many kinds of Sake by the end of leaving the last sake brewery. Just be careful not to get too drunk!
Why don't you find your favorite sake for your friend's gift?
You can bring the sake glass and the tiny cute bag as a souvenir as well.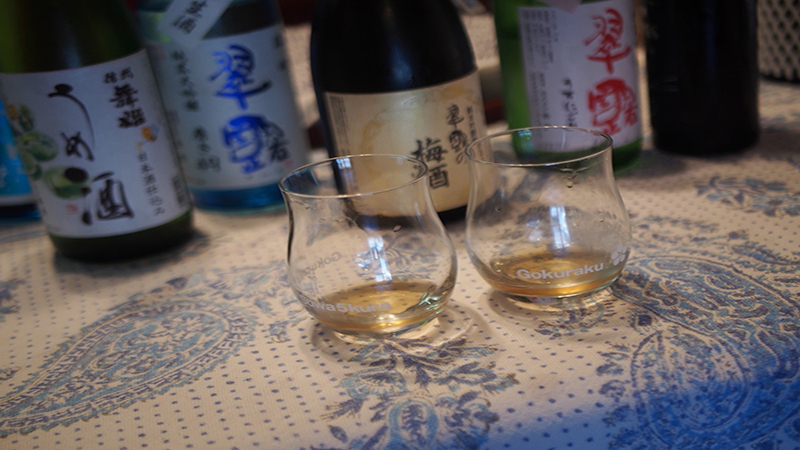 16:15 Kamisuwa Station
   Approx. 5 min by train
There are trains running between Kamisuwa Station and Matsumoto Station once in every one hour.
You might want to go to Matsumoto before evening.
17:00 Matsumoto Station
Let's enjoy Shinshu nightlife in the evening.
Matsumoto is famous for "bar city" and you can enjoy so many kinds of alcohols.
In addition, Matsumoto castle is illuminated at night and it is very fantastic.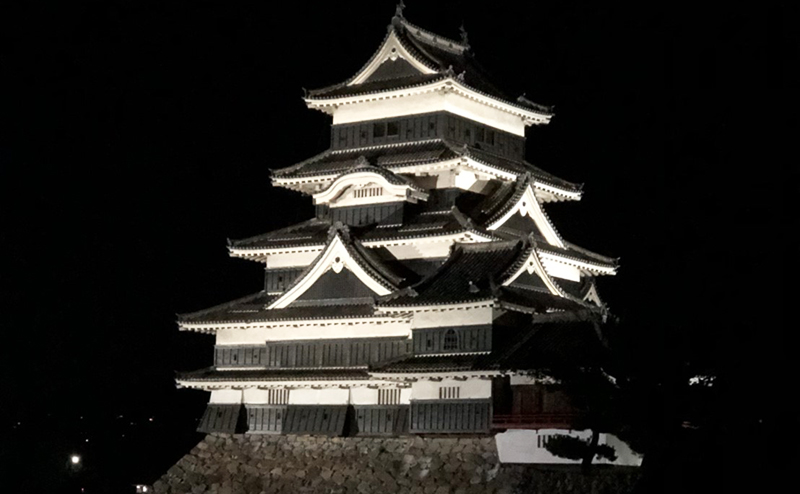 Accommodation and Optional course
There are many guest houses which are renovated from traditional houses.
Therefore, I recommend staying there.
In addition, if you have time to stay one more night, please go to Kamikochi where you can enjoy the nature surrounded by the North Alps of Japan.
If you are going straight to Kamikochi, please book a ticket from below.
 Reserve a ticket from Shinjuku to Kamikochi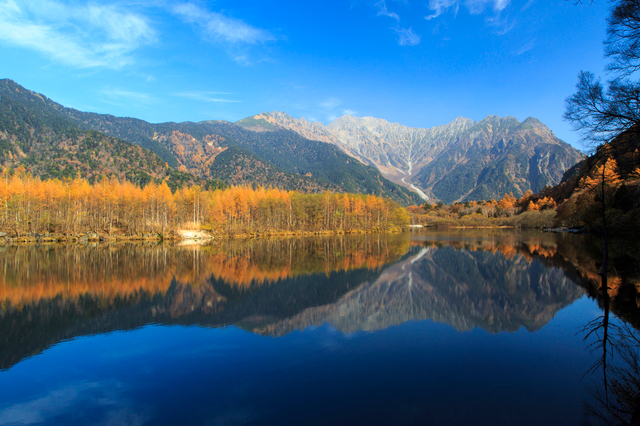 DAY 2
9:00 Sightseeing in Matsumoto
I suggest that you leave your luggage at your guest house before heading for sightseeing.
There are many traditional craft shops and cafes around Matsumoto castle.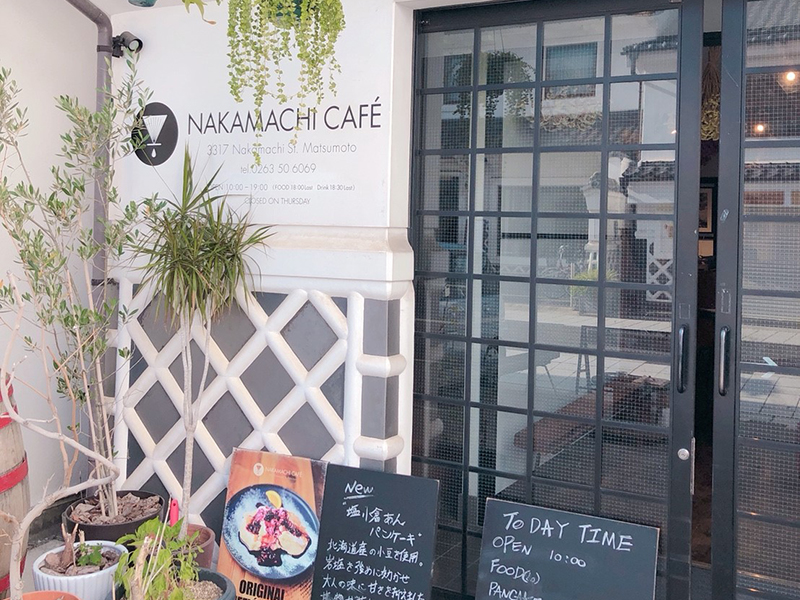 11:19 Matsumoto Station
Go to Matumoto Station and take the Oito line to go to Hotaka Station.
There is only one train running per hour, so please check the timetable in advance.
   Approx. 30 min by train
11:46 Hotaka Station
Bicycle is the best way to move around the city, but bus might be better if it is raining.
Let me introduce you the bicycle route.
Once you get out of the station, leave your luggage at the coin locker at the station.
If you are rending a bicycle, you can leave your luggage at the Bicycle rental shop.
You can rend a normal bicycle for 200JPY per hour and electric bicycle for 300JPY per hour.
The staff can speak English and tells you the best route for sightseeing.
   Approx. 5 min by bicycle
12:10 Hotaka Shrine
First, go to Hotaka Shrine which is located within 5 minutes from the station to play for the safety of your trip.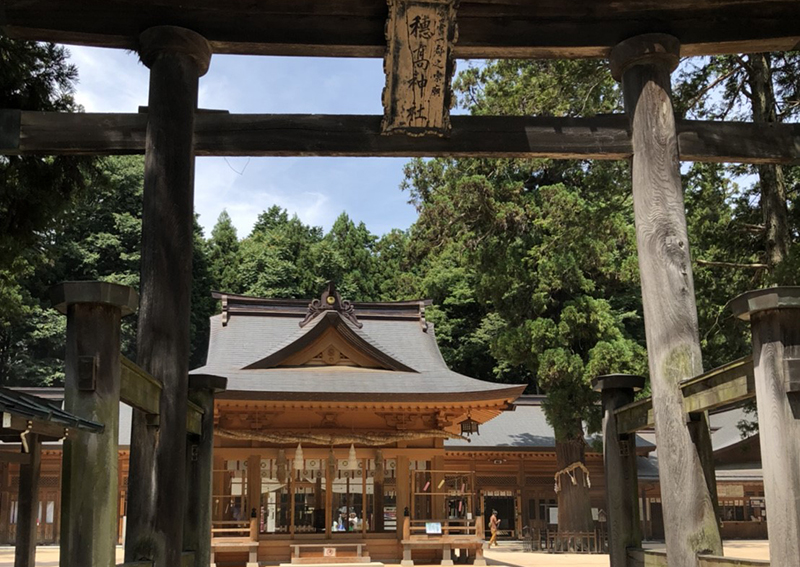 Approx. 15 min by bicycle
13:00 Daio Wasabi Farm
You can see a beautiful Japanese rice field on the way to the Wasabi Farm and it feels so good.
You can experience rafting at the rive near Daio Wasabi Farm for 1,000 yen.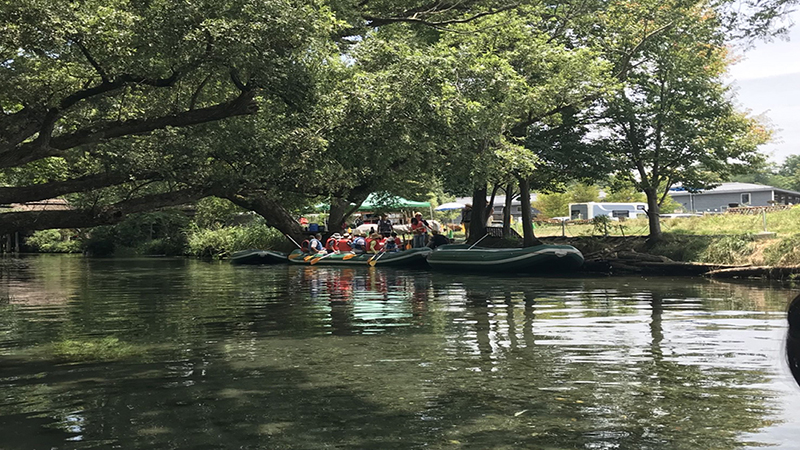 You can go inside the Daio Wasabi Farm for free of charge. Once you go inside, you can see the Wasabi Farm all over the place.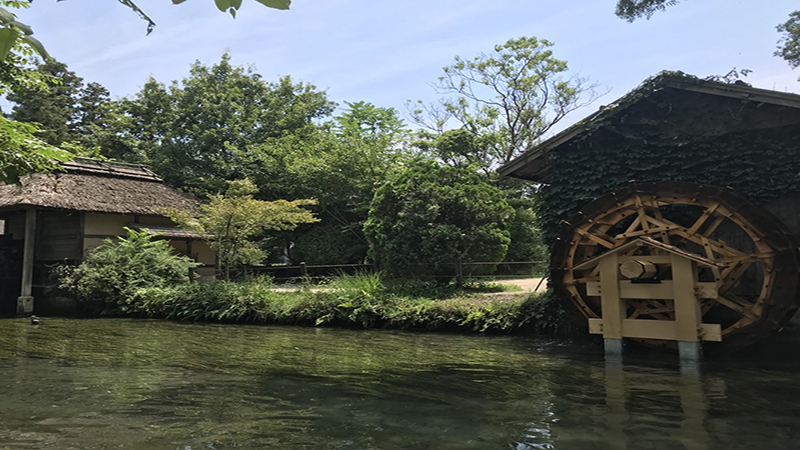 If you like Wasabi, please try tasting wasabi ice cream and wasabi Soba.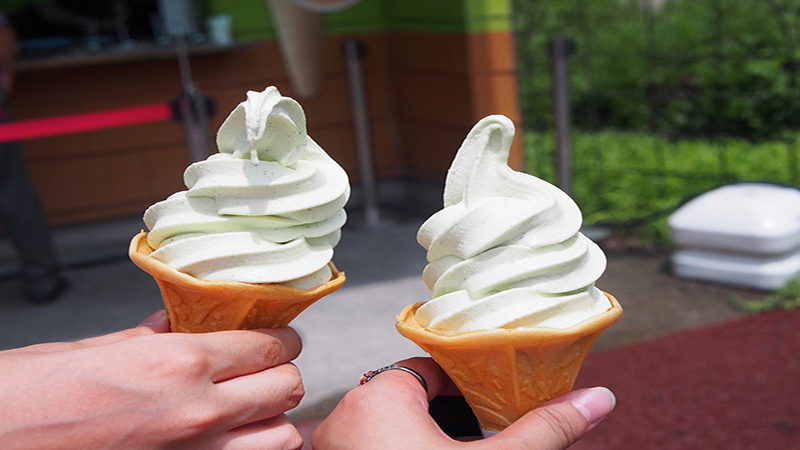 Azumino is suitable for cycling and it feels so good.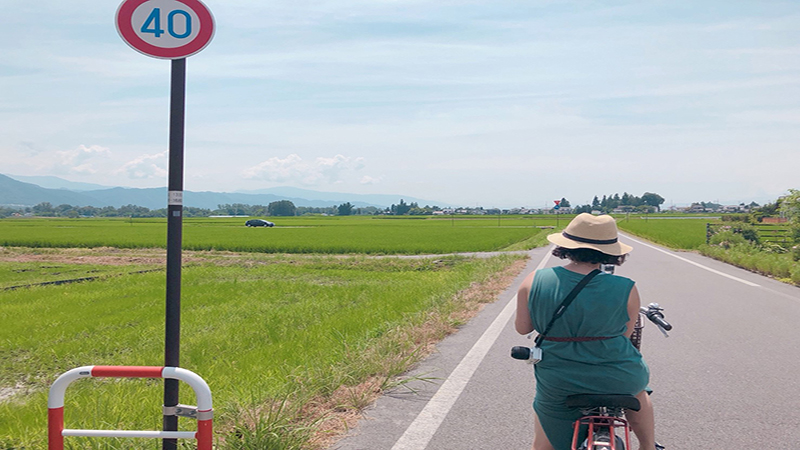 If you still have some time left, you might want to visit Hotaka Onsengo for hot spring bathing or museums.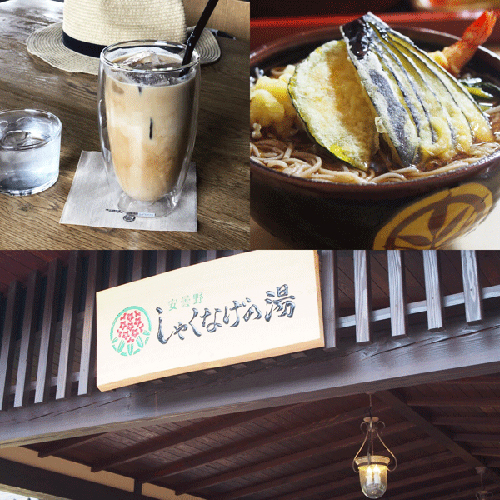 16:32 Depart Azumino Hotaka
Let's get back to Tokyo!
   Approx. 3 hours
20:28 Arrive at Shinjuku Expressway Bus Terminal
Hope you enjoy a trip to Shinshu.
 Reserve a ticket from Azumino to Shinjuku