One Day Trip to Kawaguchiko from Tokyo
Take Highway bus from Shinjuku Expressway Bus Terminal to Chuo EXPWY Shimo Yoshida bus stop.
Arriving Shinjuku station, go straight to the South Gate and take an escalator to the 4th floor. Just follow the signpost, you will be in highway bus terminal.
I suggest you arrive at the bus terminal 15 mins before your departure time because there would be so many people waiting in line for collecting tickets. Don't forget to tell the staff you will get off at Chuo EXPWY Shimo Yoshida bus stop.
And when you get off at Chuo EXPWY Shimo Yoshida bus stop, follow the signpost and you will easily access to Arakurayama Sengen Park.
Chuo EXPWY Shimo Yoshida

Walk for about 10 mins
Travel around Arakurayama Sengen Park.
When walking around this park, you will feel a sense of peace.
As you climb the hill, you will see the five-story pagada in front.
And if you climb all way up, you can see a beautiful panoramic view of Mount Fuji.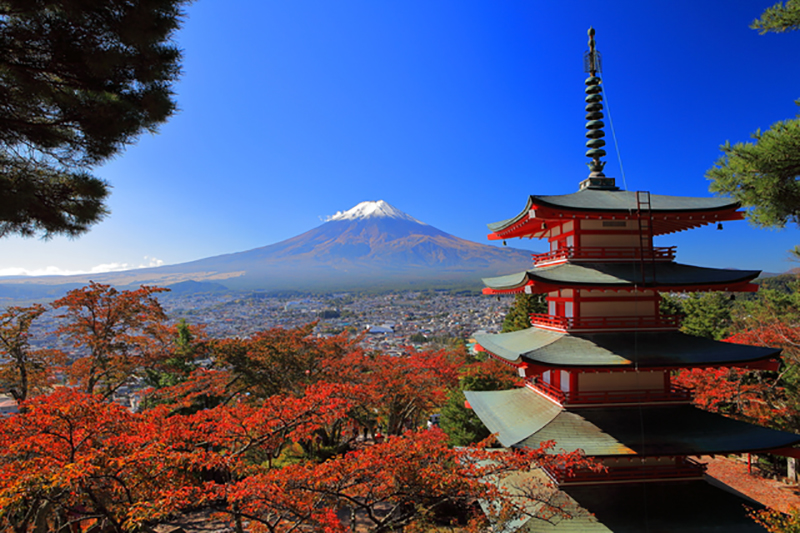 After visiting Arakurayama Sengen Park, you can either take a train from Shimo Yoshida station or walk to Kawaguchiko Station.
If you are going straight to Kawaguchiko, please book a ticket from below.
If you plan to visit many places in Kawaguchiko area, I suggest you buy a Red Line and Green Line retro bus ticket. It costs 1,500JPY but valid for two days.
Rending a bicycle is also recommended.
It is easier to get around Kawaguchiko with a bicycle.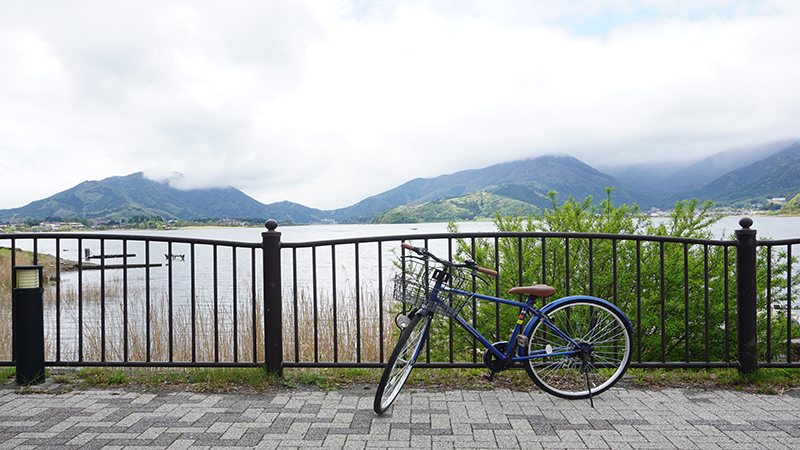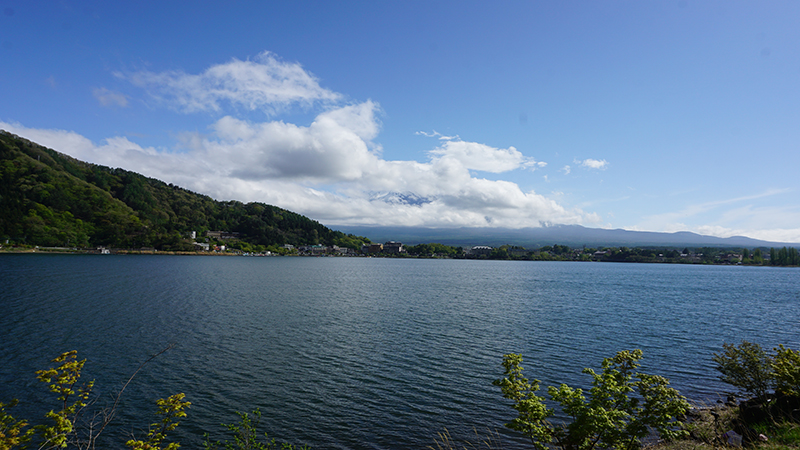 Mt. Fuji Panoramic Ropeway
The ropeway takes 3 mins to the top and you can enjoy the entire city view of Lake Kawaguchiko. And if you are lucky, you can see the magnificient view of Mount Fuji.
You can purchase tickets here, but if you get a coupon at Kawaguchiko station beforehand, you can save some money.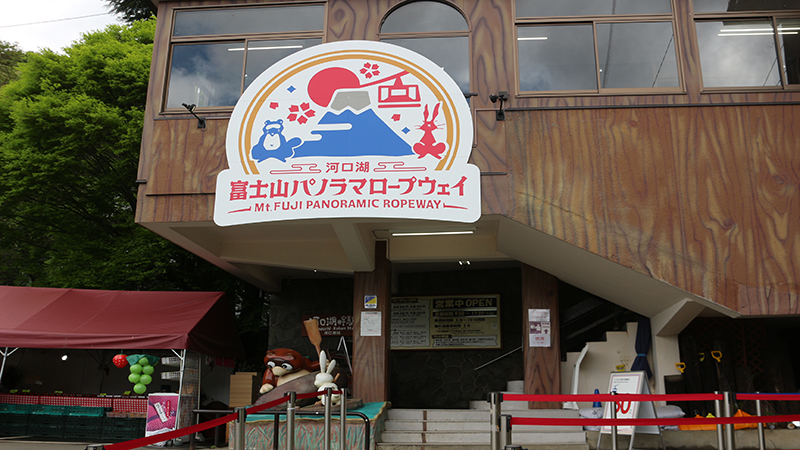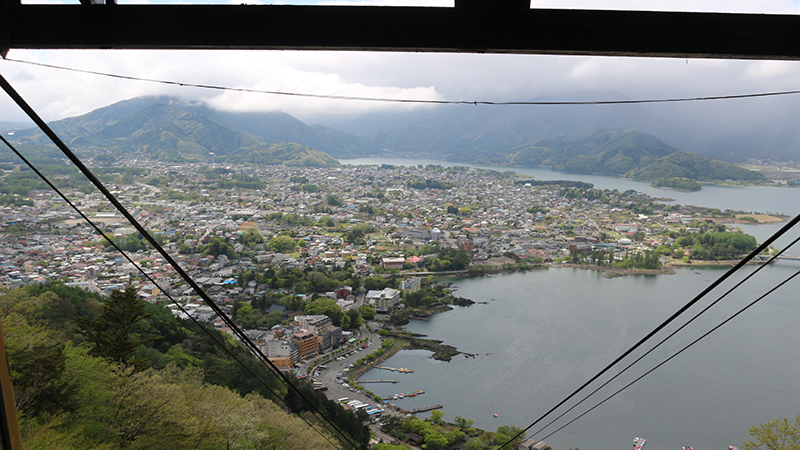 There are shops where you can buy snacks and souveniors up there.
There are hiking routes and shrine up there as well.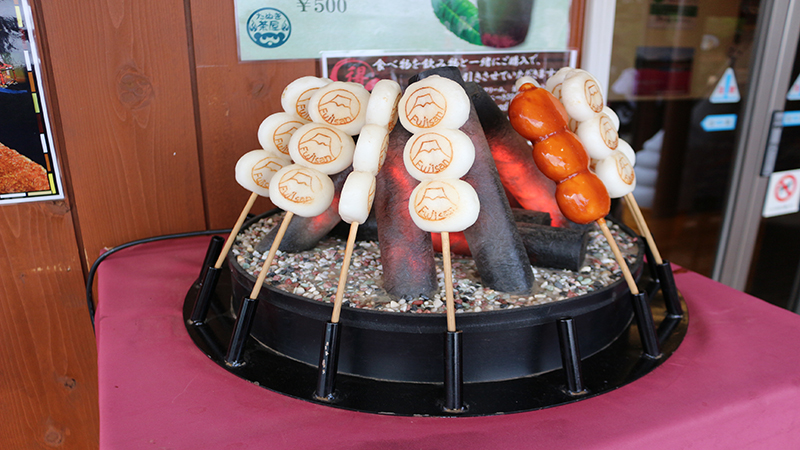 Eat Houtou Fudou for lunch!
In front of Kawaguchiko station, there is a noodle shop called Houtou Fudou.
This restaurant is so famous that there are always long lines. However, it was absolutely worth waiting!
Everyone gets surprised when seeing such a big bowl of noodles!

Explore Wind Cave & Ice Cave!
One of the most popular tourists' attraction is Wind Cave (Fugaku Fuketsu) and Ice Cave (Narusawa Hyoketsu).
The temperature inside the cave is around 3℃.
It's the best place to feel the cool especially during summer.
Exploring in these two natural caves with ice and rock in different strange shapes, you just feel like bursting into an adventure novel!

Fuji Chobo-no-yu Yurari
If you want to refresh your body, you might want to visit this hot-spring bathing house.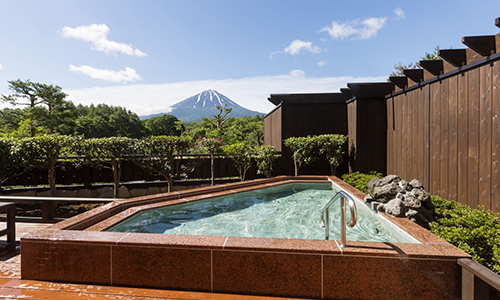 Now it's time to go back to Tokyo. I took a bus from Kawaguchiko Station at 16:40 and arrived at Shinjuku Expressway Bus Terminal at around 18:30 It took me only an hour and a half.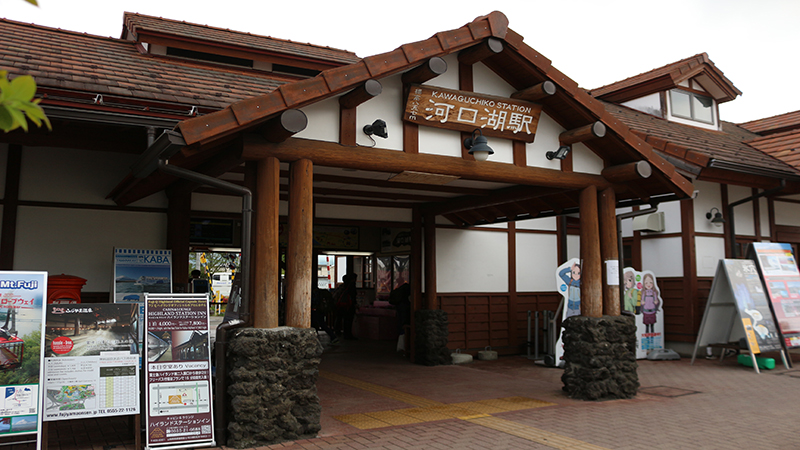 I hope you enjoyed reading this article. Thank you!!