Trip to Hakuba - Green Season
Hakuba is known for its snow resort with quality powder snow, but it is also a great place to visit during the summer.
Let us introduce some spots that you don't want to miss out on during the green season.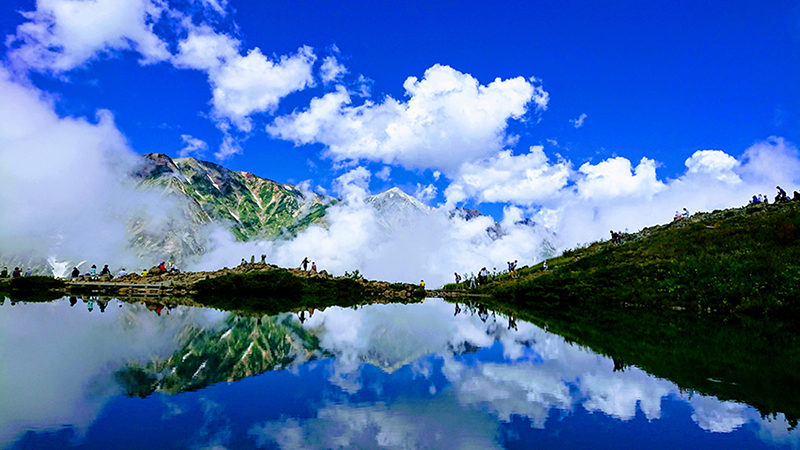 "Hakuba" and "Tsugaike" Vacation Spot
Tsukaike Panorama Way
Green Season Operations: Mid-May to Early November
Take in the view of the Japan Alps with Tsugaike's gondola lift "Eve" and Tsugaike Roadway.
The stroll through the sky on the roapway will lead you to Tsugaike Natural Park, a national park where you can hike up the nature filled highlands. We highly recommend you make use of the ticket set which grants you access to the gondola and roapway and admission to Tsugaike Natural Park.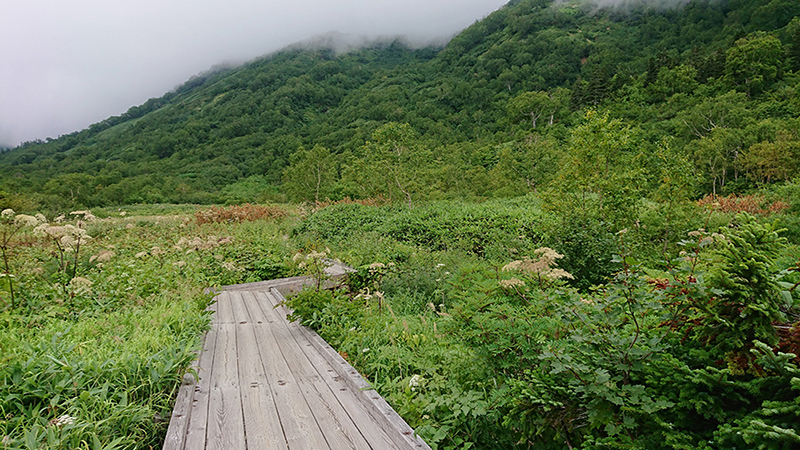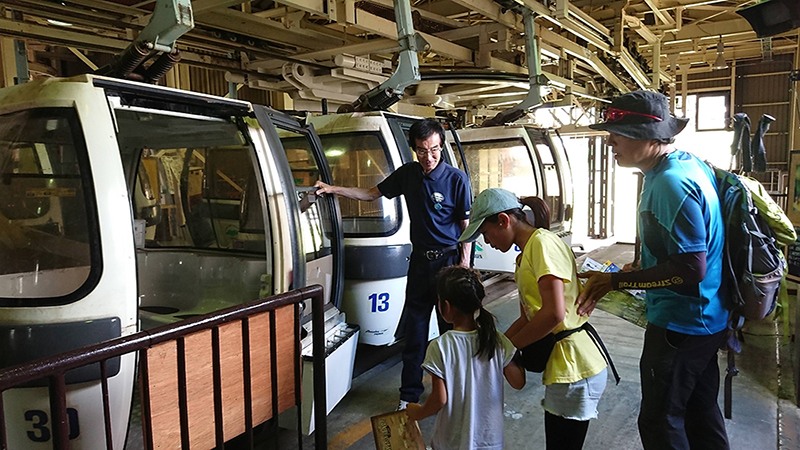 A charming cafe awaits you near the gondola boarding deck. There is also a relaxing footbath near the cafe.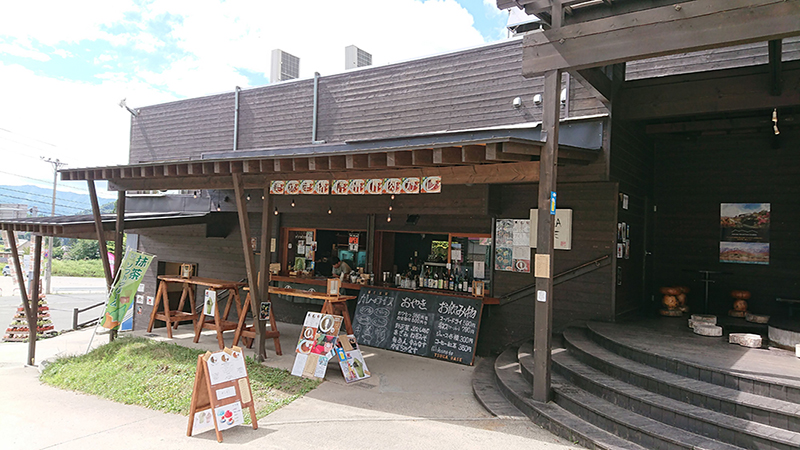 ---
Happoike
The clear blue sky and the forest green mountains reflected on the pond are breathtaking beautiful.
Discover another side of the Japan Alps' beauty from Happokie.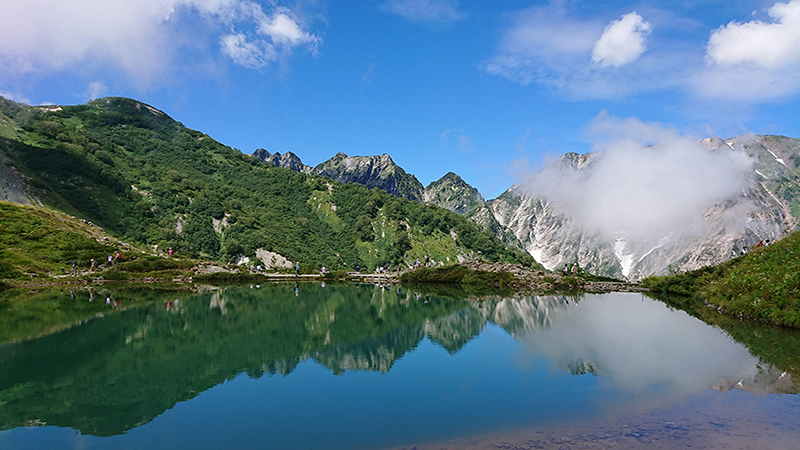 For the Happoike trekking course, take the gondola from Hakuba Happo.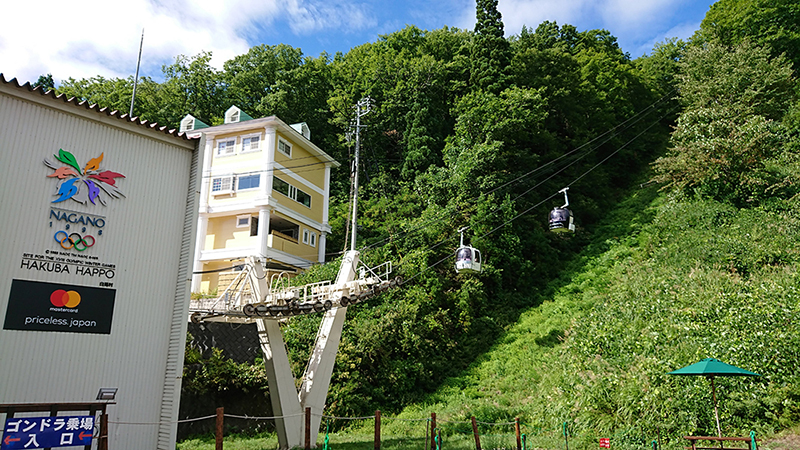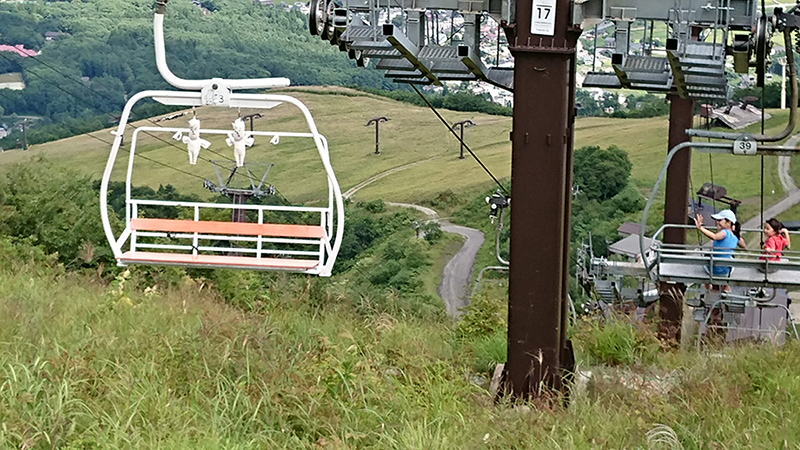 ---
Hakuba Tusgaike WOW
During the summer, both kids and adults can enjoy thrilling attractions at Hakuba Tsugaike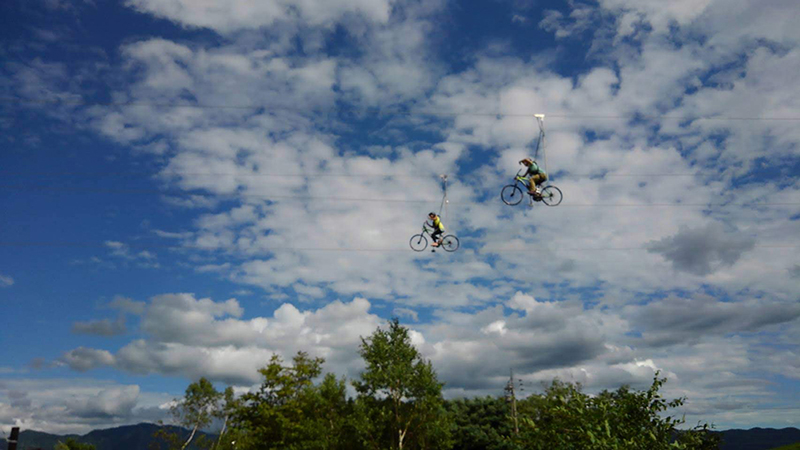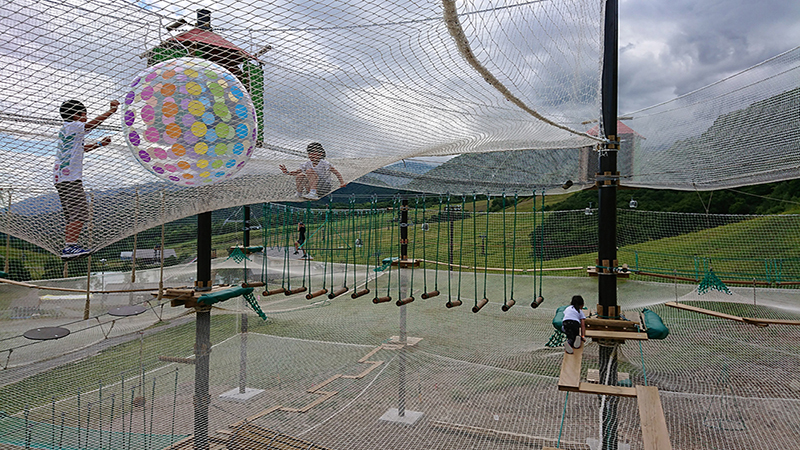 More details about "Hakuba Tusgaike WOW"
---
Hakuba's Sunset
Hakuba's sunset brings out the beauty of Japan's countryside.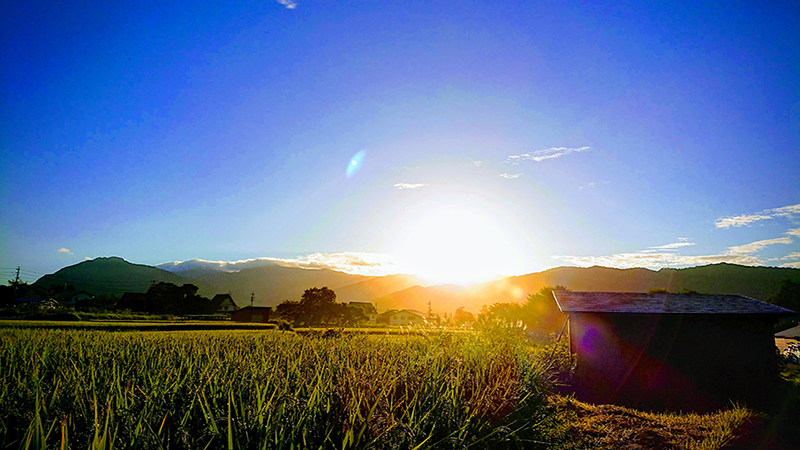 ---
Local Delicacies
Hakuba and Tsugaike have a lot of delicious restaurants.
Let us introduce a "kaki-gori" - or shaved ice - that will drive any foodie crazy.
Peach Kaki-Gori at "Jyu Sangatsu"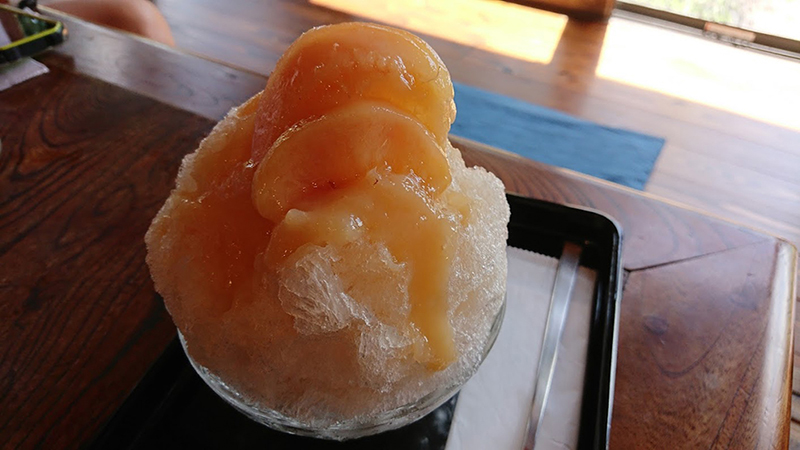 The cafe also has a great atmosphere.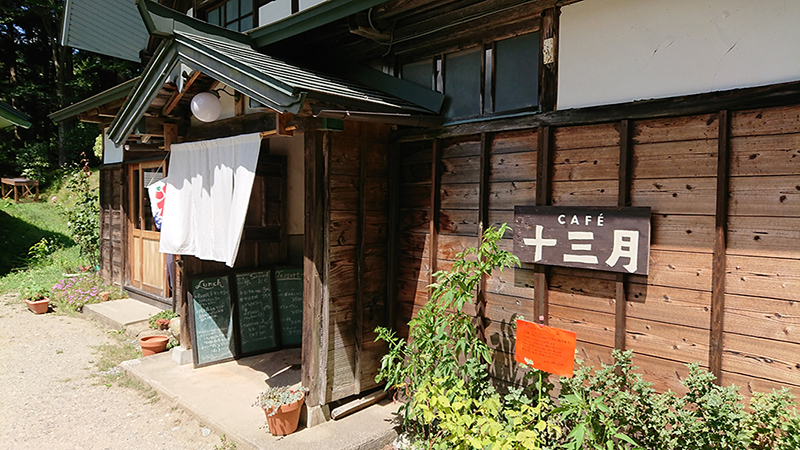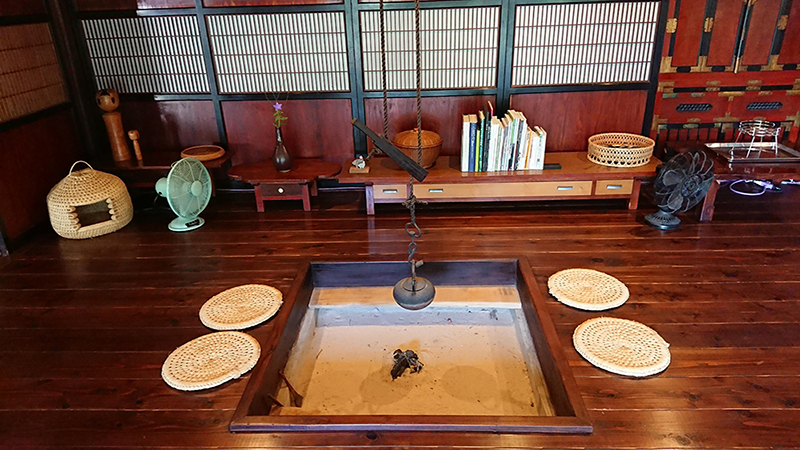 We also recommend that you check out "Hotaru" a restaurant that serves hand-made soba.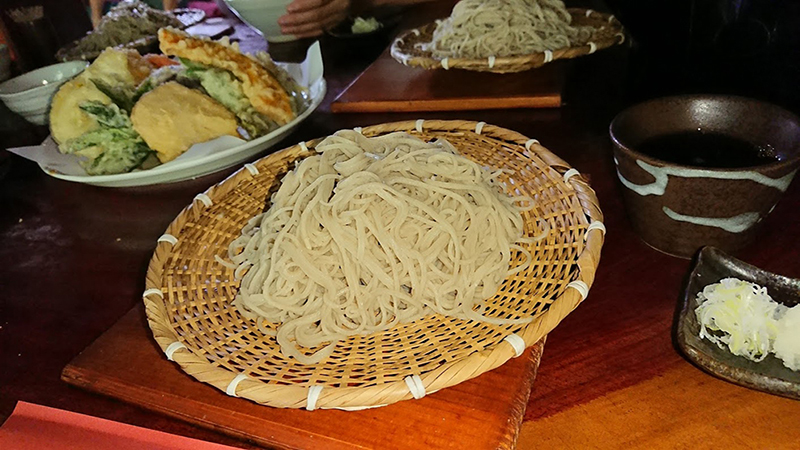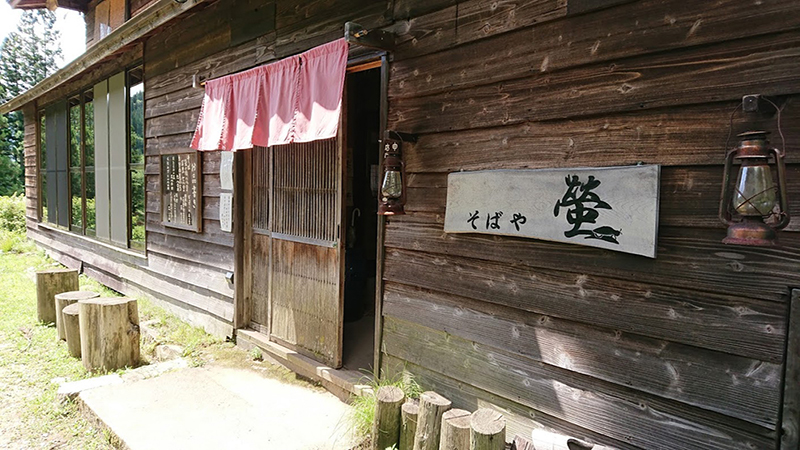 ---
Access Information
After taking the highway bus from Shinjuku Expressway Bus to Hakuba or Tsugaike Kogen, we recommend that you use Hakuba's convenient buses and free shuttles. No reservation is needed to take the bus, so feel free to get off at and stroll through "Otari mura Village" next to Hakuba Mura and Tsugaike Kogen.